�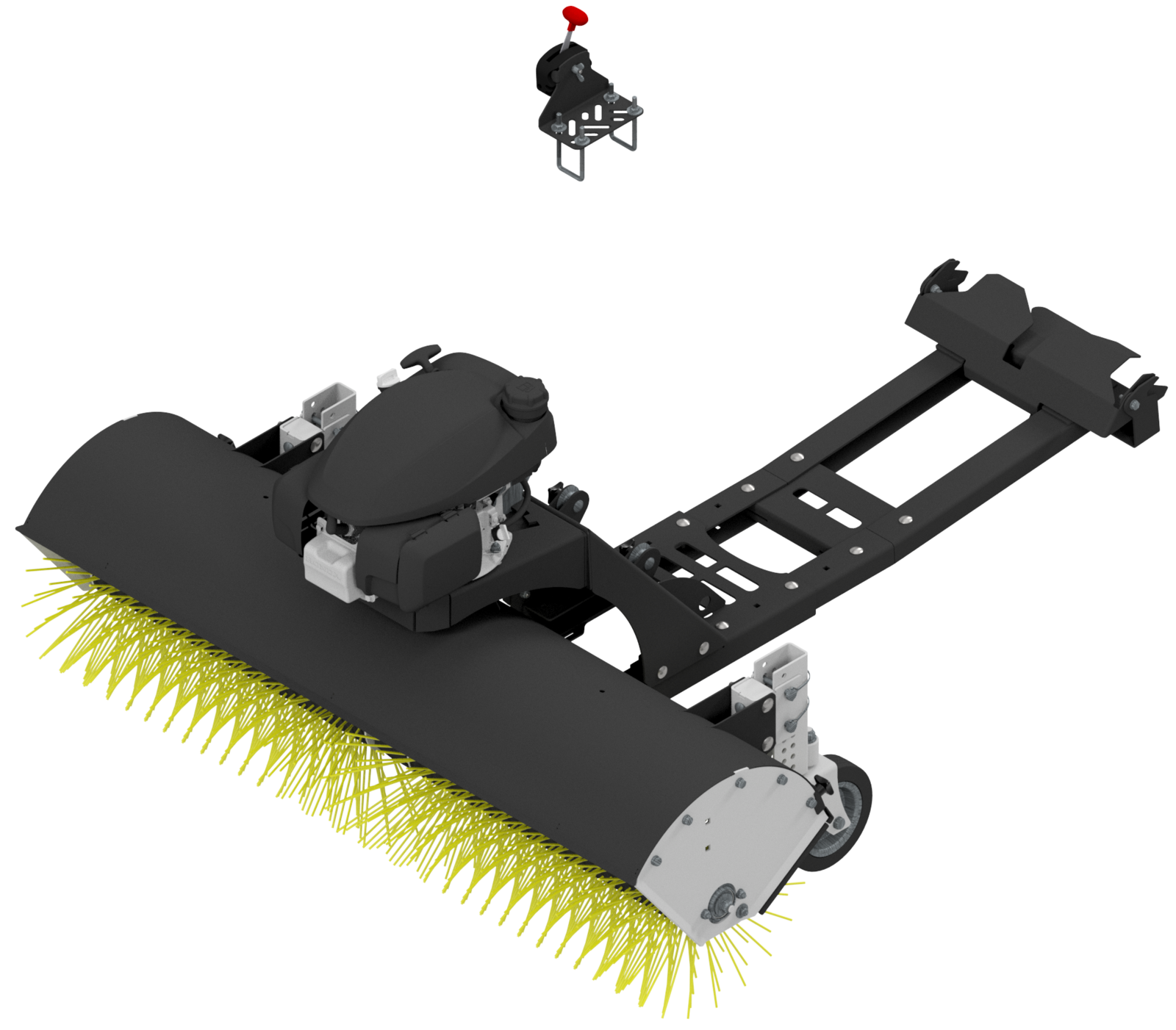 The SW 130 sweeping brush is designed to be attached to an ATV-UTV for sweeping paved surfaces, roads, sidewalks, parking lots, factory halls and in winter for snow removal. The sweeping brush with its own HONDA gasoline engine is an ideal helper for everyday cleaning. Easy and quick assembly and disassembly of the ATV brush, no tools required.
The brush can be easily removed and attached thanks to the ONE CLICK system - unlocking from the front of the brush
A rake blade or a grass mulcher can also be connected to the universal brush adapter, which is fixed on the ATV. Simple control and lifting of the sweeper is solved with the winch of the quad bike.
---
A robust construction, storage of the sweeping rollers in bearings, large guide wheels, a powerful motor and a large working range are the advantages of this sweeping brush. The brush is powered by HONDA's own 6 HP engine. Control from the driver's seat, turning left, right using the turning lever. Lifting the brush is done with an ATV winch. Engine speed adjustment - control lever from the driver's seat, 4 positions - choke, full throttle (working) idling, engine shutdown.
Connection to all common types of ATVs. The universal adapter for connecting to a quad bike is not included in the basic equipment of the sweeping brush.
The sweeping brush can also be supplemented with various accessories.