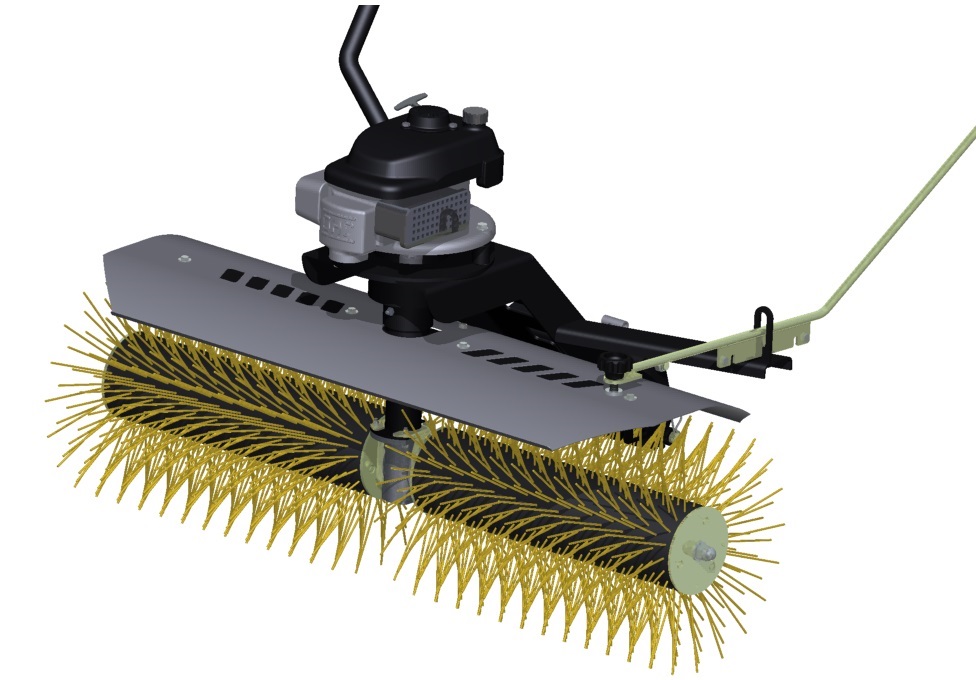 New sweeping brush for connection to mildew tractors for sweeping sidewalks, roads, factory buildings and in winter the lower layers of snow removal.
New design brush is lightweight and does not remedy Performance and structurally weaker grass tractor.
The brush is intended for domestic use and smaller municipal areas.
Sweeping brush MK 110 STANDARD is not dependent on engine speed and engine power grass tractor. When connecting and disconnecting the sweeping brush is needed tools (wrench, screwdriver ...)
Easy and quick assembly and disassembly. The adapter can be mounted brushes also: folding blade or snow thrower. Regardless of engine power grass tractor comfortably co-ordinates travel speed towards speed brushes.
Thanks to its low weight can be attached to all common types of lawn tractors: STARJET, KARSIT, JOHN DEERE, KUBOTA, HUSQVARNA, HONDA, VIKING, MTD, SIMLICITY, WISCONSIN, CUB CADET, HARRY, JONSERED ... Connection has been steadily increasing for more info about the connection, please contact us ...